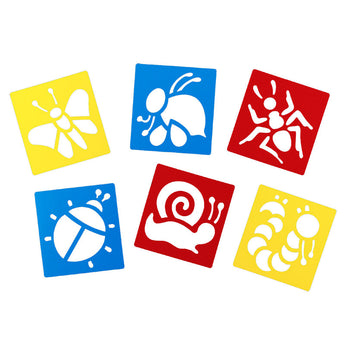 KRAFTWORKS Stencils 6 Pcs. - Bugs
Kraftworks stencils are specially designed with large cut outs for the use by children. They come in brightly Coloured, sturdy plastic materials, which are durable and easily washable. They are great for developing children's creativity and hand eye coordination. Suitable to use with paints, Coloured pencils and oil pastels.
Stencil Size : 14 cm x 15 cm
6 pcs stencils with Ladybird, Ant, Snail, Butterfly, Caterpillar and Wasp motifs.