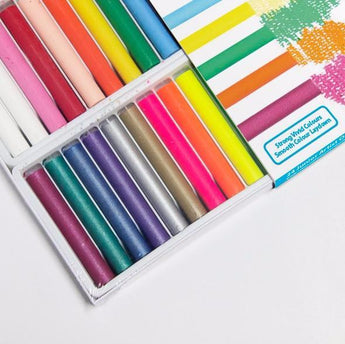 Kraftworks Junior Artist Oil Pastels 22 Cols. (Incl Fluorescent & Metallic) + 2 Replacement Cols.
Regular price $12.90 Sale
22 Cols. + 2 Replacement Col.
Size : 11 mm (D) x 70 mm (L)
Kraftworks Junior Artist Oil Pastel celebrates creativity with a wide assortment of carefully selected Colours, which includes Metallic and Fluorescent shades.
Double portions of Black and White are also included. High quality Colour pigments are used to ensure a strong and vibrant Colour laydown.
All Kraftworks products have attained the highest safety standards for children use.